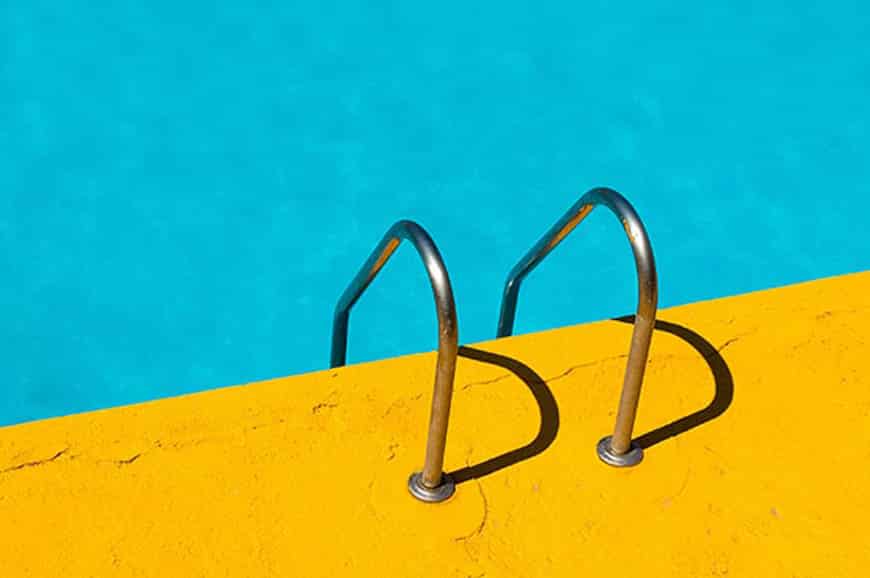 How much does glass pool fencing cost?
Learn about the costs and expenses you can expect when thinking of installing a glass pool fence.
Before you embark on a costly and time-consuming pool fencing installation project, it might be wise to gather some information and gain a better perspective on the market. There are a few different approaches to pool fencing installations, and the cost of an installation can add up to the expenses needed to source the best materials. It is essential to ensure that your pool is safe and secure, and a proper fence is a necessity. However, most fences can be aesthetically unappealing and can dominate the landscape of your yard. Glass pool fencing is a fantastic option to ensure that your pool is properly enclosed, yet stylish and sleek. One of the many benefits of glass pool fencing is its simple and unadorned design, which will not get in the way of your space.
If this sounds like the perfect solution, read on to learn all you need to know about purchasing and installing a glass pool fence for your home.
What is the price of glass pool fencing?
Before getting your pool fenced in, there are a variety of aspects to consider in regards to cost. In this article, we will be breaking down the details to give you a general idea of what specific expenses you may face.
First of all, the price will vary depending on the professional contractor you hire to do the job. Installation cost is hard to generalize because different contractors will offer different rates.
As for the cost of the materials, take into account glass warranty costs (which is recommended), the thickness and quality of the glass and how many gates you require.
To get the most specific idea of the pricing, please contact us for a free custom quote based on measurements.
Can I DIY my glass pool fence?
The short answer is yes and no. If you choose to DIY, you may save some money, but it will take some research to make sure you can pull it off successfully. There are many online fencing companies that can provide you with a specific quote if you know what material you want and the measurements around your pool.
The next step is to purchase your materials. Contact a few different providers to make sure you get the best price possible for the materials that you will need. Another important feature when you are purchasing the glass panels is to make sure that they the correct thickness. By sourcing thick and high-quality glass, you will ensure that your fence will be more durable and long-lasting. Other details to work out are the pricing of gate and corrosion resistant fixtures and whether you want frameless or semi-frameless glass pool fences.
Keep in mind, Australia has very strict legal requirements and it is a specialised area. Also, you will have no warranty on installation and it can be inconvenient to find parts missing on delivery of goods
If you do not follow these correctly, it may cost you more than you expect!!
Need a price on glass pool fencing?
Get a FREE quote from Wood Glass Group now!
Pros and Cons of glass.
If you haven't had a glass pool fence before, it can be a big step when deciding whether it is the right fit for you. We have compiled a brief list of the pros and cons of a glass pool fence to help make you the best decision for you and your family.
Pros:
It is aesthetically modern and sophisticated.
The fence won't be visually obtrusive so that you can style your plants, home décor and furniture however you want. Glass goes with anything!
Glass stands out as a truly solid and enduring build material, so it will weather well in the outdoors.
Most metal fences experience a lot of rust due to climate, chlorine and constant use, among other issues. The glass will remain as new as the day you purchased it.
It will also be easier to keep your eye on any children swimming in your pool through the transparent glass panels.
Cons:
Glass panels are a little pricier than cheaper materials such a aluminium. (Link)
Although glass is very durable and resistant to corrosion, it does need to be cleaned regularly, as it is easier to see dirt or smudges on the panels.
These kinds of glass fences are less private than other materials that you can't see through, such as metal or wood.
Other uses for glass panels:
Although most people use glass panels for pools, they can also be used for a variety of other applications.
Veranda fence: This is a great option if you have animals or small children you want to prevent from going out the front of your home. The best part is that it will not obstruct your street view.
Garden protection: If you have any plants, small trees or even a patch of homegrown vegetables that you want to protect, a short glass fence is a fantastic way to keep them safe from, pets, children or other nuances for the plants.
Front protection: You can even use this kind of fencing for your front yard for an elegant and decluttered solution.
As you can see, choosing the right pool fence, pool heating and pool pumps aren't as difficult as it may seem on the surface. So call us today for a free quote on your glass pool fencing needs.