With 15 yrs experience & a dedication to quality craftsmanship, speak to the experts today.
Glass Balustrades &
Glass Pool Fencing Brisbane
At Wood Glass Group we provide true craftsmanship for timber and glass balustrades in Brisbane. We have over 15 years' experience completing traditional balustrades and modern designs on high quality residential and commercial buildings. Every set of balustrades we install is delivered with exceptional attention to detail. We offer our specialist balustrades expertise in wood and glass construction for our Glass Pool Fencing, Glass Balustrades, and Timber Handrails.
We offer custom fabrication which means you can tailor the perfect design for exciting, stylish, and contemporary designs. Choose from glass balustrades, timber balustrades, and glass pool fencing in Brisbane. We work with new builds and existing homes to install glass fencing in Brisbane to your exacting specifications. We make sure that you're completely satisfied with your new balustrades and are committed to your happiness.
Take a look at what some of our satisfied customers have said about their new balustrades and glass pool fencing Brisbane.
Our company is 100% family owned and operated. That means you always get attention to detail, quality workmanship from master builders, and inspiring designs that add style and elegance to your home or new build. Capture your stunning views with glass balustrades or add sophistication to your home with traditional balustrades.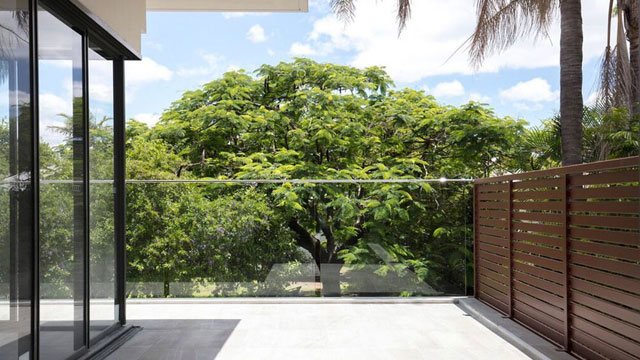 Experience, quality, and exceptional customer service. That is what you can expect when you engage Wood Glass Group to supply and install your Glass Balustrades Brisbane.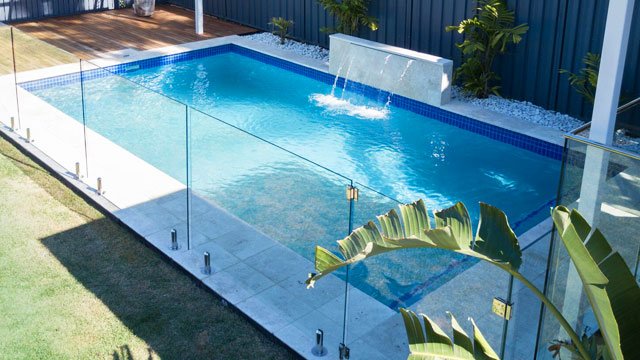 We offer Semi Framed & Frameless glass pool fencing Brisbane wide. Working with a single point of contact, your project will run smoothly from start to finish.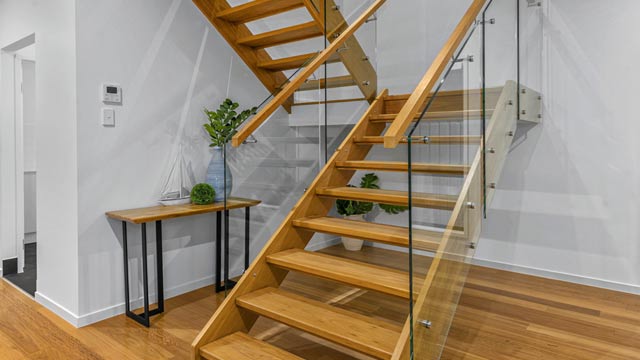 Wood Glass Group can cater for most custom sizes and qualities. Speak to us today and arrange a consultation to discuss your balustrades requirements in detail.
More About Custom Glass Balustrades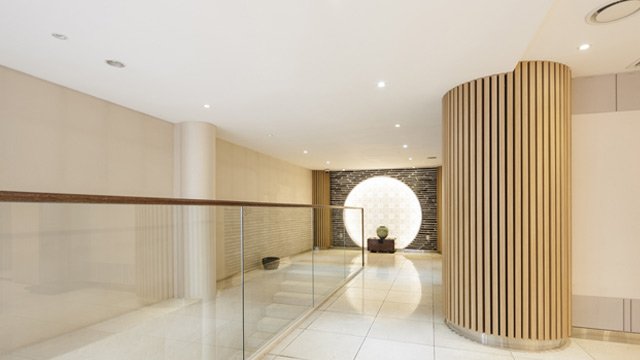 Timber Handrails offer warmth, versatility, and the sturdiness of timber, especially when used for feature handrails on your staircase or deck.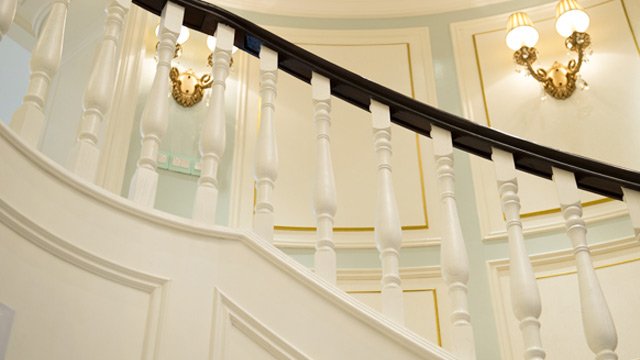 At Wood Glass Group we pride ourselves on true craftsmanship. Traditional Balustrades look fantastic in many spaces, from traditional homes through to luxury new builds.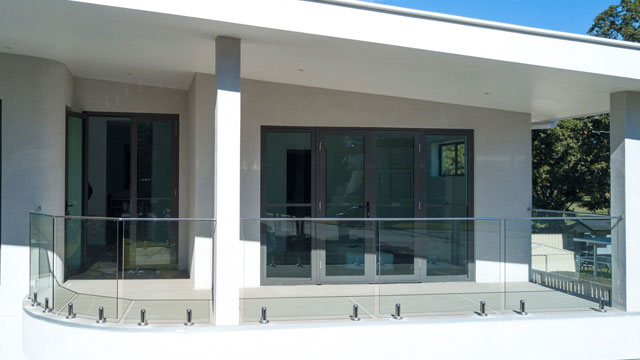 What Our Customers Say
Our customers come with us because we offer exceptional attention to detail, customer focused approach, trusted reputation, and commitment to delivery.
We have over 15 years' experience

With over 15 years' experience installing glass pool fencing and glass balustrades in Brisbane, in both residential and commercial building projects, Wood Glass Group will delivery exceptional results of the highest quality.

We are fully AGGA (Australian Glass and Glazing Association) Accredited and Licenced

Wood Glass Group personnel hold AS1288 Accreditation from AGGA (accreditation number ACP3492), so you can have confidence that you're dealing with qualified glass balustrade and glass pool fencing experts. Wood Glass Group is registered with the Queensland Building and Construction Commission. Licensee 15032712.

You'll have a single point of contact

You will communicate directly with the person who will install your balustrades. No sales people over promising and under delivering, just direct communication that is clear. We make sure your job outcomes for your glass fencing Brisbane or balustrades are delivered as expected.
We deliver exceptional craftsmanship

We strive to deliver the best outcome for customers. With over 15 years' experience you can be assured that true craftsmanship will be at the heart of our work. When you require Glass Balustrades or Glass Pool Fencing we are your go-to people.

We're a reliable local company

When you work with Wood Glass Group, you are working with a family owned and operated wood and glass fencing Brisbane business. 100% Australian owned & operated.

We are safe and professional

We ensure workplace safety and a professional working environment is upheld, always.
Kamran Sohrabi
Darren done very good job for us with reasonable price Thank you
Antonio Mancini
Darren came out to quote 48 hrs after contacting him. He was friendly and informative in all aspects of glass balustrading. Not only did he quote the job quickly but he also personally installed the balustruding with his professional team. Darren being the one point of contact throughout the entire job made the project seamless from start to finish. Highly recommended!
Siobhain Dowdall
Delighted with my pool fence, the Woodglass guys really listen and come up with quick solutions for your needs. They are reliable, great communication and left the place clean Will use them again , highly recommended !
Timo Hill
Glass pool fence installed with custom pieces. Darren is very knowledgeable on the industry rules and regulations. He provided alternative suggestions for the appropriate setup for the area, which had it's complexities in design. Highly recommended, and easy to deal with. Great results.
Joe Bez
Amazing company to deal with. They turn up at the arranged time, their workmanship is of a very high standard and they clean up as they go. Pricing is very competitive. We can highly recommend using them for your next glass fencing job. Thank you Darren, awesome job.
Tony Kelly
Darren did a tremendous job.Meticulous work to give a spectacular finish.Would highly recommend Darren to anyone looking for a professional finish.
Peter Bradshaw
Excellent job and very good service, will definitely use again. Thanks!
Holmes Family
Darren and his team are honest reliable and complete a job with attention to detail. Our job was a tricky one which required attention to detail. They completed the job to a high standard to match the rest of our home. I would use them again and highly recommend them
Richard Best
Darren and Michael have done a great job on the balustrade on our new build in Kedron. These guys are professional, very competitive price and managed to finish on time for our certification deadline. The final outcome looks great and is a quality finish. Highly recommended. Cheers Richard
Megan Taylor-Bullough
I am really happy with the glass work that was put up around our pool and desk area. Wood glass group provided really helpful advice to enhance our outdoor area and worked within our budget. They were professional, timely and provided attention to detail. Thank you for your excellent workmanship.
GLASS BALUSTRADES, TIMBER BALUSTRADES & GLASS POOL FENCING BRISBANE
At Wood Glass Group, you can rest assured that you will get the service and attention to detail you need, working directly with our highly experienced owner.
If you are considering safe glass pool fencing, timeless glass balustrades, or warm timber balustrades for your home, apartment, or office (and have a few questions) please feel free to get in touch.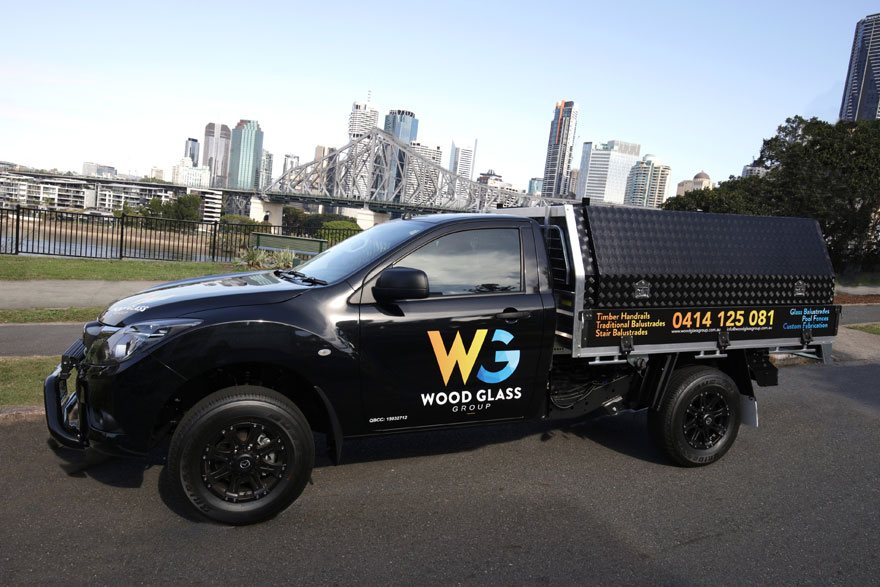 Glass pool fencing comes in a variety of styles to suit your home and budget. From frameless glass through to mixed metal and glass, Wood Glass Group can help you. We have put together a short video to demonstrate the options in real life, so you can get a feel for the not only the type of pool fence you would like, but also the ability for Wood Glass Group to provide custom design for even the most difficult locations.
PROUD MEMBERS OF AGGA QUEENSLAND & MASTER BUILDERS QUEENSLAND