Stylish and Private
When your outdoor space needs privacy, Wood Glass Group is here to provide the solution. Privacy screens are perfect for decks, balconies, pool areas or any exterior space that benefits from visual protection.
For residential, Multi-residential or commercial projects, Wood Glass Group creates an oasis of privacy from neighbours or street traffic with our privacy screen solutions.
Planning approvals often stipulate a privacy screen to limit views onto a neighbouring property when the addition of a balcony overlooks a neighbouring property.
The integration of a privacy screen with a standard height balustrade requires attention to several details, not least being the added loads of the higher screen. Trust a professional; Wood Glass Group offers over 15 years of residential and commercial building experience and attention to detail.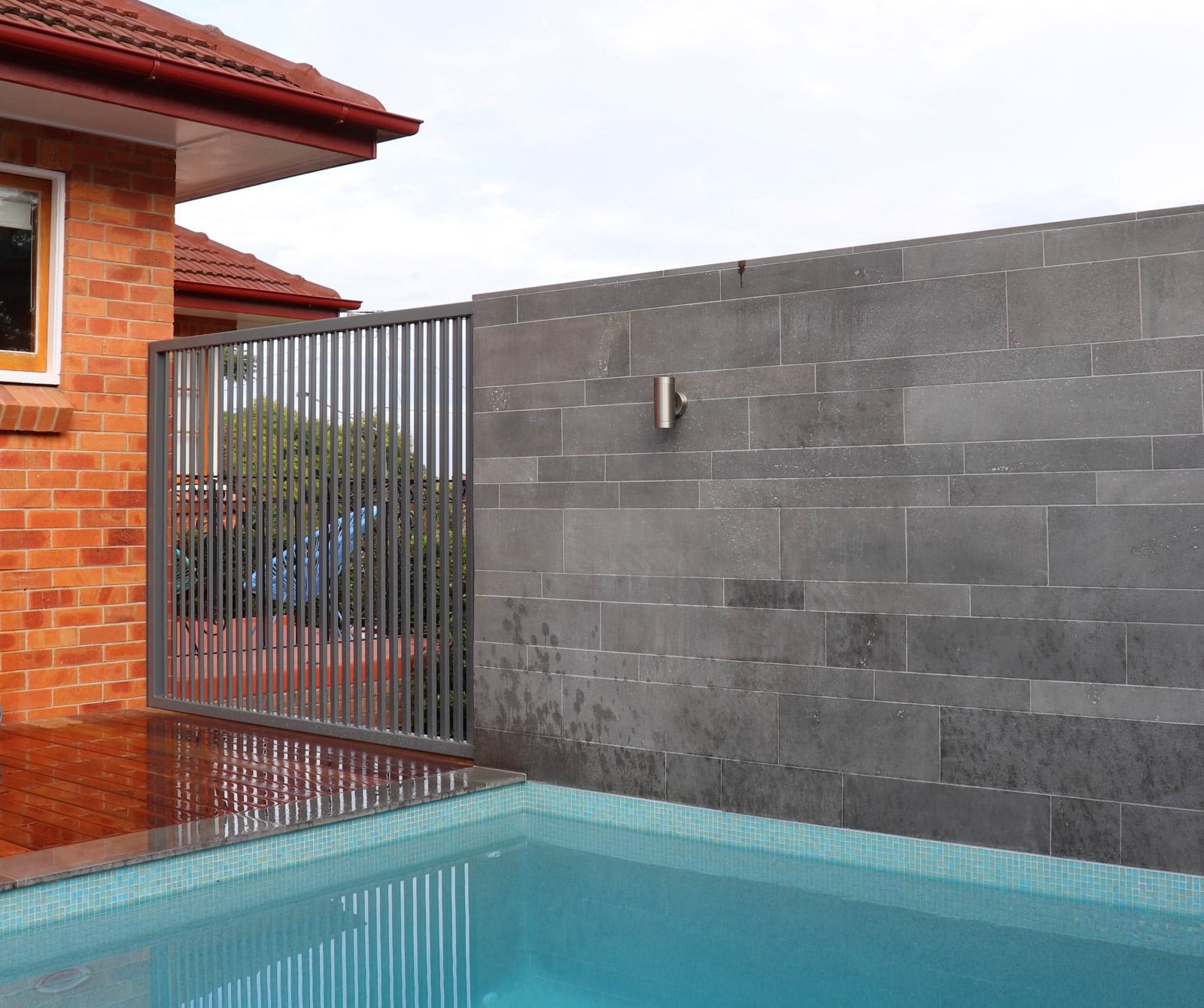 Crafted to suit your needs
Here at Wood Glass Group, we manufacture and supply bespoke privacy screens in a range of designs and materials.
For more information about prices, contact us today.
GET A FREE QUOTE
Book your obligation free quote here
Darren, Thank you for your work on our glass fencing, which looks fabulous. I have to say you were prompt and easy to work with and would like to thank you for your professionalism.
We used the Wood Glass Group to supply and install our pool area fencing. Darren and the guys were great to deal with from day one. The quality and finish of the product used is fantastic and has really set off the area. Price was very competitive and the initial quote well detailed to provide us comfort that Darren and the team knew what we were after. Will be recommending Wood Glass group in the future!
Darren and his team did a beautiful job of installing glass balustrading on my patio. The whole process from getting the quote to having the job completed was a pleasant experience. This is definitely a very professional company that does excellent work.
What a wonderful business to deal with. Our pool fence was the last part of our renovations and it looks fantastic. Quality fixtures, fittings and glass has made the pool area look great. The team is both professional and punctual, when Darren said they would be there on Friday - they were there without fuss and no mess left by anyone - thank you
Darren and Michael have done a great job on the balustrade on our new build in Kedron. These guys are professional, very competitive price and managed to finish on time for our certification deadline. The final outcome looks great and is a quality finish. Highly recommended. Cheers Richard
Darren and his team are honest reliable and complete a job with attention to detail. Our job was a tricky one which required attention to detail. They completed the job to a high standard to match the rest of our home. I would use them again and highly recommend them
Excellent job and very good service, will definitely use again. Thanks!
Glass pool fence installed with custom pieces. Darren is very knowledgeable on the industry rules and regulations. He provided alternative suggestions for the appropriate setup for the area, which had it's complexities in design. Highly recommended, and easy to deal with. Great results.
Darren came out to quote 48 hrs after contacting him. He was friendly and informative in all aspects of glass balustrading. Not only did he quote the job quickly but he also personally installed the balustruding with his professional team. Darren being the one point of contact throughout the entire job made the project seamless from start to finish. Highly recommended!
Darren done very good job for us with reasonable price Thank you
Darren and his team are an absolute pleasure to work with. Darren and his team were prompt, reliable, quick to respond, delivered exceptional workmanship and were just overall a great team to have on site and work with. I HIGHLY recommend them. They are just the best.
Darren and his team were amazing! We spent a long time rebuilding our deck and needed the new fence to do it justice. Darren was very competitive on price, easy to deal with and finished the job on time. Even when one of the bases that WE put in for the fence footings was slightly off, Darren and his team calmly solved the issue, that we created, without fuss and with stunning results. Could not recommend them enough!
It was a pleasure working with Darren and the boys, they did an awesome job! look forward to working with them again on our next project
Darren & Michael did an excellent job of replacing our existing pool fencing with glass. Darren responded to our request for a quotation the next day with a site visit and followed up immediately with a quotation which was competitive and detailed. Two visits within two weeks and the job was completed plus the old fencing removed from site. They are a great team with quality workmanship. I would recommend Wood Glass Group 100%
Fantastic work. These guys are organised and professional. They are quick to reply to any questions and are completely transparent with costs and designs. They have provided us with a quality finish to our patio with a competive price and you are dealing with them from start to finish making the whole process enjoyable and easy. Highly recommend!!!
Darren did a great job on our pool deck.
Amazing company to deal with. They turn up at the arranged time, their workmanship is of a very high standard and they clean up as they go. Pricing is very competitive. We can highly recommend using them for your next glass fencing job. Thank you Darren, awesome job.
Excellent job. Efficient and great to deal with. Would highly recommend
Darren and his team are all class. We deal with a lot of trades, Wood Glass are one of the best.
Thanks Woodglass group, we are very happy with the 30m of glass fencing you installed. We were really happy; you said what you would you would do and did the whole lot in two days. All the glass was millimeter perfect which shows attention to detail. Recommended.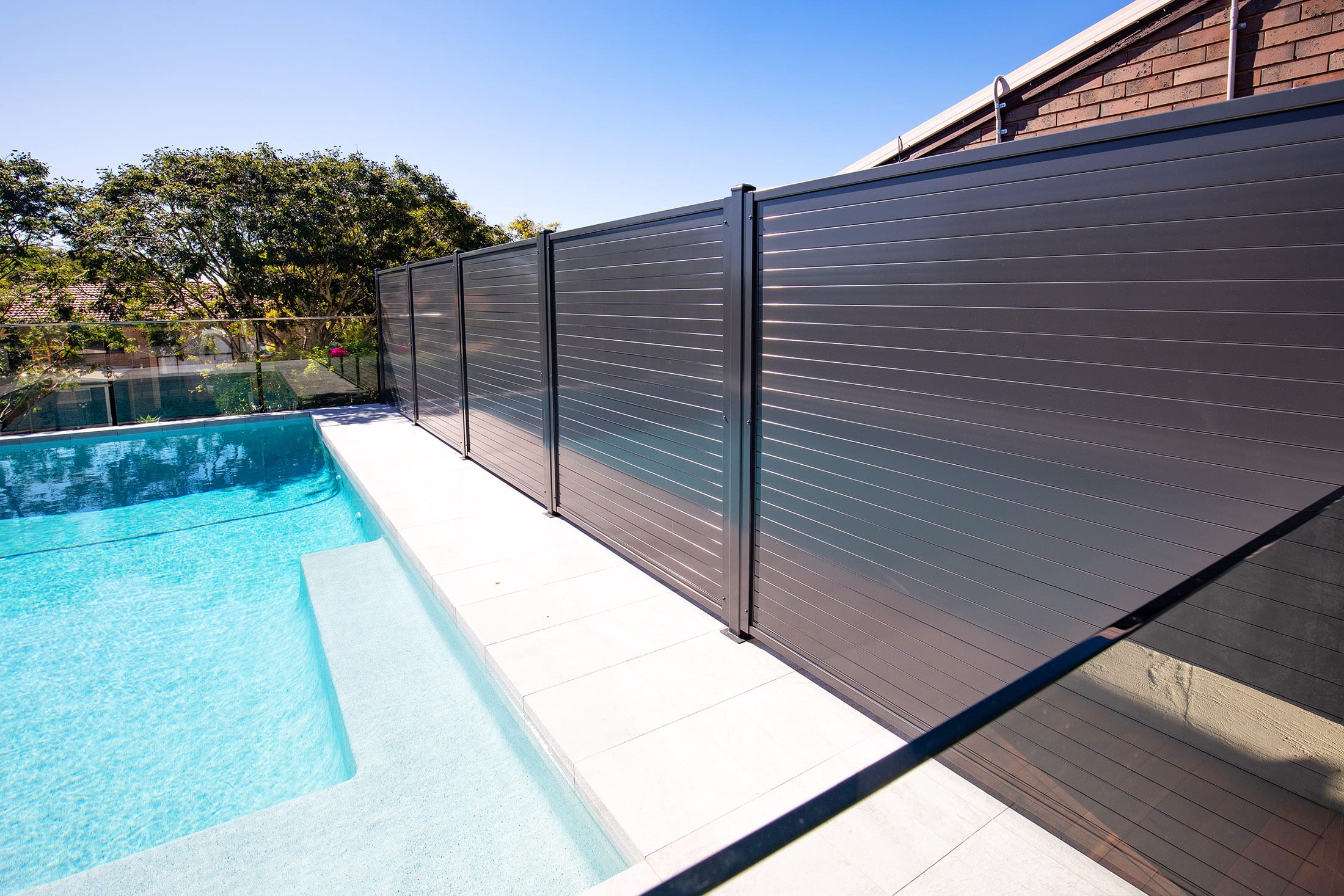 MODERN PRIVACY & SECURITY SCREENS
Our privacy screens are designed for superior strength and safety, not only protecting your privacy but also protecting your home against intruders.  Whatever your individual needs, Wood Glass Group has the right solution for you.