Glass Pool Fencing Brisbane
Glass Pool fencing makes any outdoor area look great. When you have a sparkling pool surrounded by clear, attractive glass, you're showcasing a feature of your home in a modern and sophisticated way. Brisbane glass pool fencing also helps to create a feeling of space, but don't forget safety as well; your clear glass pool fencing in Brisbane gives you total vision as children play in the pool.
At Wood Glass Group we have over 15 years of experience in the supply and install of glass pool fencing throughout Brisbane.
Whether you are after custom glass pool fencing Brisbane wide or frameless pool fencing for your new home, we can help. We can deliver competitive costing, coupled with exceptional service. Our glass pool fencing complies with all Australian Standards.
When working with us for your glass pool fencing, we make the process easy. From the first consultation and quote, through to completion – we are here for you. We offer semi framed and frameless glass fencing. Speak to us today to see which solution will best suit your needs and budget.
Quality Glass Pool Fencing Design, Supply & Install.
As a local Brisbane owned and operated company, you can be assured that your project will receive the attention to detail it needs to succeed. You won't be bounced around from person to person – you'll be working with the same person from quote through to delivery.
We know the importance of being able to ask questions and stay up to date with progress as it happens which is why when it comes to your glass pool fencing Brisbane installation, communication is easy and outcomes are delivered. We pride ourselves on exceptional customer service every single time.
Frameless Glass Pool Fencing Brisbane
Frameless glass pool fencing looks exceptional no matter where it is and what kind of pool or spa it surrounds. This type of frameless glass pool fencing Brisbane is typically top or side mounted which gives you an uninterrupted view of your pool and surrounds.
Our frameless glass pool fencing meets and exceeds Australian Standards. With the security and durability of glass pool fencing, combined with frameless beauty and elegance, frameless glass pool fencing provides an impressive finish for your pool.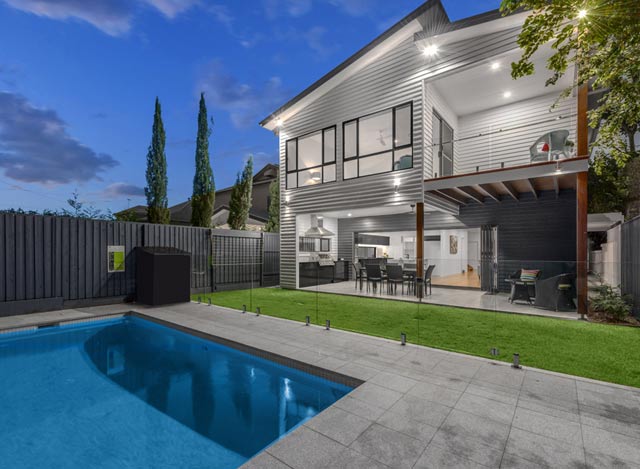 Frameless Glass Pool Fence Installation
Work Glass Group are your go to Brisbane installer for Frameless Pool Fencing. With years of experience, you can rest assured your frameless will be installed with precision and to our own high-quality standard.
Frameless glass pool fencing is one of the most popular choices in Brisbane homes – and for good reason, chat with us today.
Semi Frameless Glass Pool Fencing
Semi-frameless glass pool fencing is a much-loved and more affordable option for frameless pool fencing. Semi-frameless glass pool fences have glass panel between posts. This type of Brisbane glass pool fencing magnificently showcases your pool and entertainment areas.
If you are looking for an affordable option for your home and want stunning pool fencing that doesn't break the bank, call Wood Glass Group today to discuss your project!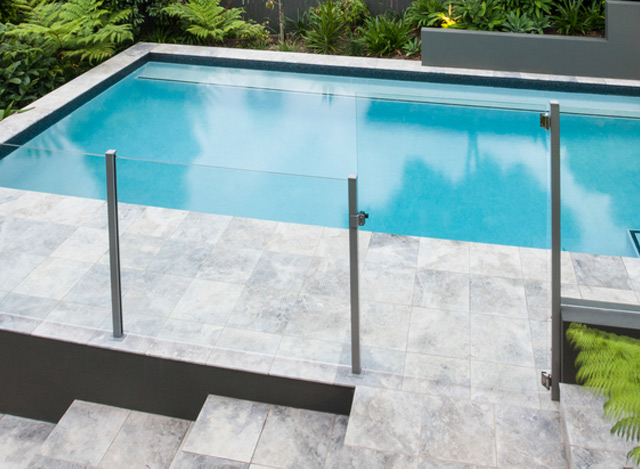 Custom Glass Pool Fencing Brisbane
When you want something completely unique for your home, why not consider custom glass pool fencing in Brisbane. This is entirely up to you, and we can tailor a solution that perfectly matches your aesthetic, design and surrounding area. Speak to us today about your custom glass pool fencing Brisbane design needs.
Glass Pool Fencing from Wood Glass Group
Discover stunning design and beautifully installed glass pool fencing with Wood Glass Group. We're Brisbane's leading glass pool fencing installation company and are here to provide the ultimate solution for your home or commercial build.
Our glass pool fencing:
Meets Australian Pool Standards
Ultimate pool safety: keep an eye on children at all times.
Easy to Clean and Requires Little Maintenance
Look exceptional
Can be installed to fit most sizes
Why Wood Glass Group ?
As a Brisbane glass pool fencing company, we know what works for Queensland homeowners and commercial developments. We have worked on projects large and small, delivering quality and exceptional finishes every time.
We communicate on time, we work to a high standard and we are committed to your satisfaction.
Work Directly with the Owner Operator
Exceptional Customer Services
True Quality Craftsmanship and Attention to Detail
Competitive Pricing