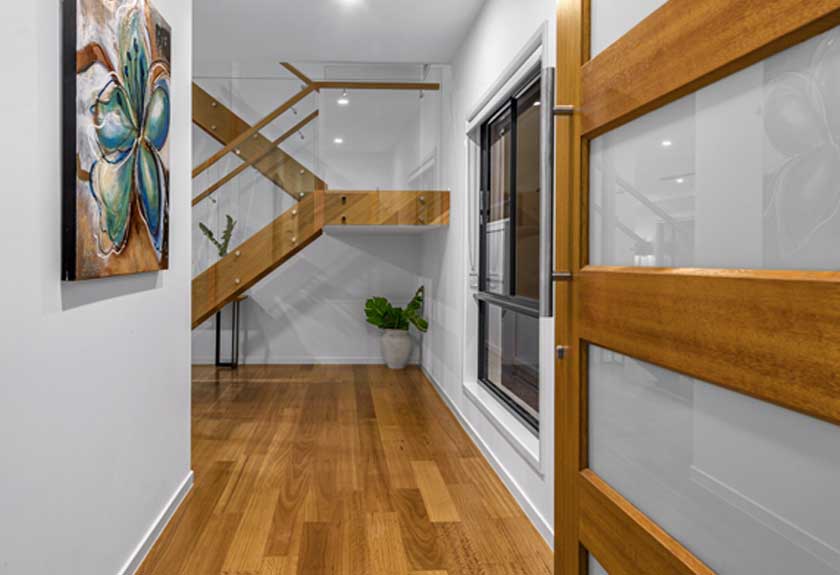 Enhance the Appearance of Your Pool & Home with Glass Balustrades
That amazing, modern look you've seen in magazines and on some of Brisbane's finest homes can now be yours for an affordable price. Our experienced team is available now to help you plan and install glass fencing for your pools or other home areas.
Create the look you've always wanted for your outdoor spaces with a style upgrade that can also add a significant amount of value to your home!
Our team has installed glass balustrades all over Brisbane, so you can be sure that unusually sized or shaped pools aren't a problem for our installers. No matter the size or shape, we'll help you develop a custom plan for placing your new fencing that is both attractive and safe, and then install it to the highest standards. Pools aren't our only focus; we can also plan and install glass fencing for balconies, docks, boardwalks and more.
A free, no-obligation quote is waiting for you when you're ready. Please leave some basic information about your project here or call to learn more about how affordably we can transform the look of your pool and home.
Glass Pool Fencing
Glass pool fencing installation is one of our most popular services, and after hundreds of installations, you can trust our team to do it better than anyone in Brisbane for a great price. There are many reasons to consider some glass fencing for your pool. It goes without saying that glass fencing makes your pool more comfortable by holding back the breeze without obstructing your views. Our clients also love the way that their new glass fencing beautifies their pool and provides a non-intrusive safety barrier for ledges.
Glass Balustrades
Our team can install glass balustrades for the interior and exterior of your home. These features look stunning when attached to stairs, balconies and rooftop entertainment areas. For the cost of an affordable installation, you can permanently make your home that much better. Glass balustrades are in high-demand right now. Adding them anywhere can add some value to your home.
Commercial Services
Our services aren't just for homeowners. We can also help commercial clients with large projects. Talk to us about adding attractive glass balustrades to office buildings or residential projects in the Brisbane area. These features can add a lot of personality to offices, and a lot of value to rental units of all types. Balustrades look great with both new and old developments, as clear glass matches everything from metal to stone and even lumber. There are few buildings that don't look better with balustrades. We can make great offers on large-scale projects.
Planning & Installation
Planning and installation are part of all of our services, but they are also both available independently if you have unique needs. If you are just looking for a design that will fit the look of your home, we can help you develop one. Additionally, we can also assist you by installing plans that you've developed yourself.
Why Choose Us for Your Glass Balustrades in Brisbane?
Experience
Glass balustrades can be fragile and even unsafe if they aren't built properly. That's not a problem you need to worry about when you trust our team to handle the planning and installation. We've installed hundreds of balustrades around the area, and our team is educated on and compliant with all building codes and standards that keep these fences safe and looking great for years.
Customer-Focused Service
From the design to the day of the installation, we are dedicated to you. We know that most homeowners care deeply about the look of their homes, and expect their upgrades to look and perform well for years. That's why we make every effort to make sure you're getting exactly what you want at every stage of the process. We don't pressure you, or try to guide you to the designs that are easier for us.
Competitive Prices
We pride ourselves on being able to deliver the most premium look for an affordable price. Thanks to a professional process and great relationships with our manufacturers, we can control costs without sacrificing quality, and we pass those savings onto you. Can we offer you the best price in Brisbane on glass balustrades? It's easy to find out because our quotes are always free to you. Leave your details with us, and we'll get back to you as soon as possible with more information on our offer.