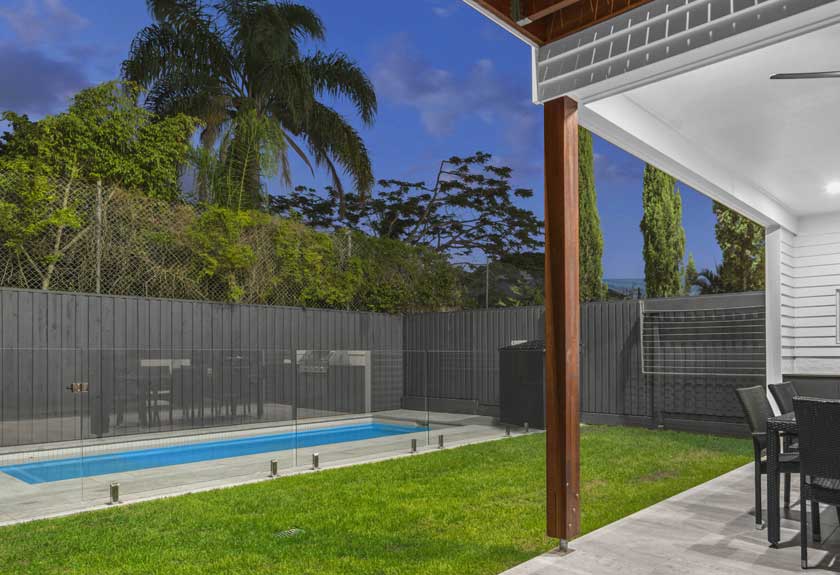 Glass pool fencing makes your pool a feature
If you own a swimming pool you know that a fence is a must have for both safety and security. One unattended child near your pool could end in tragedy and leave you open to a major lawsuit.
Unfortunately, most fences come with their own set of maintenance issues and most do very little to beautify your property.
If you are concerned with appearance as well as security then glass pool fencing is the answer. It offers many advantages over traditional fencing materials like wood or aluminium and enhances the curb appeal of your home or property rather than distracting from it.
It is all about the view
There is no doubt that the sun glistening off the sparkling water in a swimming pool is a dazzling sight and there are few more elegant ways to create ambiance than a lighted pool glowing against the darkness of night. With a glass pool fence, there is nothing to obstruct these wonderful sights. Whether inside the enclosure or outside looking in, you get the full effect.
Besides the sheer beauty that glass fencing brings to your home it also enhances your pools security. Kids are less likely to sneak in for a quick dip if they can be easily observed.
They save you money
True, glass pool fences may require a slightly higher initial investment but over the long haul the pay for themselves. Unlike wood, aluminium and other traditional fencing materials, glass is all but impervious to the elements.
You will never have to replace rotting boards or dented panels. You won't have to spend time and money fighting mould, rust, corrosion or replacing worn panels. All fixtures and fittings used by Wood Glass Group meet Australian safety standards and are made of 2205L marine grade stainless steel. All of the panels they use are hardened glass that meets or exceeds Australian design requirements. In short, they are tougher than they will probably ever need to be and will save you far more money over the lifetime of your fence than you spend to have it installed. No other fencing material can deliver that kind of savings.
Glass Pool Fencing Options
Glass pool fencing comes in two different styles:
1) Frameless Glass Pool Fence
2)Semi-Frameless Glass Pool Fencing
They both offer many of the same advantages but the semi-frameless has thin posts separating each section of glass while the frameless offers a slightly cleaner look and completely unobstructed view. Whichever you choose it will be a stunning addition to your pool area that will increase both your homes beauty and resale value.
For sophistication, class and an elegant appearance, a glass swimming pool fence is hard to beat. You have invested thousands of dollars in your swimming pool. Why hide it behind an ugly fence that adds nothing to your property's value? Instead, turn it into the central feature that it deserves to be.
A glass fence will display your pool in all its beauty, increase the resale value of your home and overtime pay for itself in maintenance and repair savings. Why waste your money on anything else?
For more information on glass pool fences or glass balustrades for your home or business, contact Wood Glass Group today. Our in-house design and installation team are waiting to assist you.