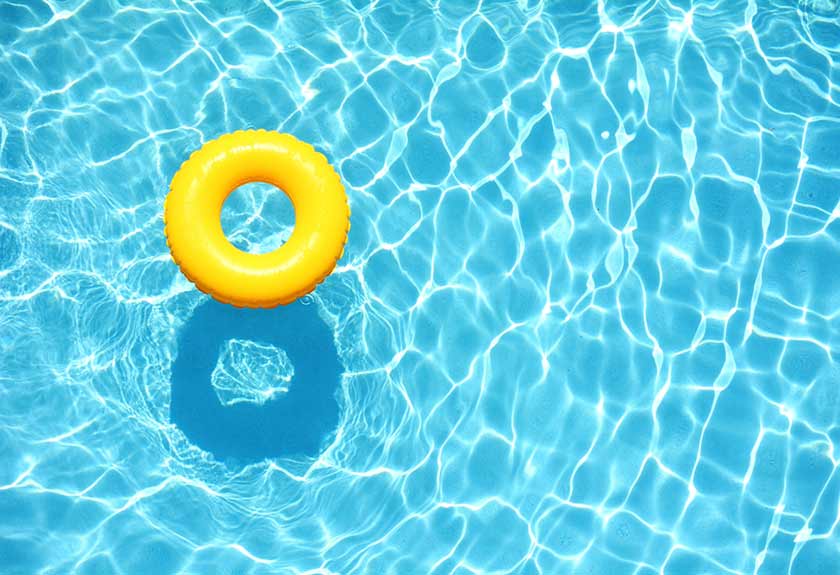 Uncovering the different approaches to glass pool fencing
So, you have chosen a toughened glass fence for your pool area – congratulations! Tempered glass pool fences bring many advantages to your particular environment as they are well-designed and durable. Toughened glass is clear and will seamlessly become a part of your pool area aesthetics, without compromising on looks and space. In other words, glass pool fences won't clutter your yard, but they will add an extra layer of safety.
Toughened glass is prized for its outstanding properties. It lasts up to 5 times longer than traditional pool glass, and is a safer option because it does not shatter into dangerously sharp spikes and splinters if it breaks. On the other hand, it will crumble into harmless granules in case of rupture!
There are a few approaches to glass pool fencing installation. In particular, there is a strong distinction between frameless and semi-frameless glass pool fences. Read on to learn more about these two categories!
Read on to find out more about the approaches to glass pool fencing, and how each idea could best suit your particular environment and requirement.
Not sure hwat approach is best for you?
Get in touch with Wood Glass Group for advice today!
Semi-frameless glass pool fences
Semi-Frameless fences are a great compromise between the most traditional framed glass pool fences and the most elegant frameless glass fences. In this particular option, the frame is minimised to cover one specific area of the glass, for a more minimalist approach. Glass panels are often attached to durable Aluminium posts, which are usually embedded solidly into the ground around the pool to secure the fence. Semi Frameless uses 10mm glass while Frameless uses 12mm.
Frameless glass pool fences.
This approach to glass pool fences installation could be considered as the most elegant and inconspicuous option. As the name implies, glass pool fences are installed without a frame making for a much more subtle and non-invasive look. Frameless glass fences are still a viable and effective barrier for your pool area, but they also feel more elegant, since there is no frame acting as an obstruction for the views. Frameless glass fences are often held in place through the use of spigots (mainly made of high-powered and durable stainless Aluminium to withstand weathering)
The main perk of frameless glass pool fences is also its main drawback: they are so elegant and seamless that people may bump into them! If you have children hanging around, perhaps you might want to consider the safety issue of having a glass fence that is way too transparent. Some people use safety stickers on certain corners of the glass, while others prefer to use framed or semi-frameless pool fences, just to avoid running into issues.
Safety of Tempered Glass
Many people are interested in the safety of glass fences. The glass they are created with is not the same glass for a vase or such – it is a much safer alternative. When toughened glass breaks, it will not shatter in sharp chunks or spikes that could cause bad cuts. Instead, it will spread out in a bunch of tiny crumbles. This happens because toughened glass is essentially already broken up inside! This is because of the way it is made. Manufacturers expose the glass to extreme heat, to compress its surface and add pressure to the glass. Following the heating process, the glass is later rapidly cooled, causing a lot of microscopic fractures in the glass, which enhance its strength and makes it safer. In case of breakage or damage it will not cause any risk of potential danger to your family, guests or friends.
Weathering
Regardless of your choice in frame, you will surely enjoy the perks of selecting a toughened glass pool fence over any other material. Such fences are considered more durable and trustworthy than wood, plastic, Aluminium, or other material that might wear out over time. Cheaper Aluminium fences might corrode over time, causing rust and debris to float around. Wood will eventually succumb to weathering and it requires a lot of maintenance. On the other hand, toughened glass fences won't be bothered by weather patterns and don't require too much maintenance.
In Conclusion:
What is the best option for you? It's really up to your own taste and needs. Both frameless and semi-frameless glass pool fences have their remarkable perks, and your choice will largely depend on your particular needs. In some environments, semi-frameless fences might actually make a more effective choice. This is particularly true if you are concerned with safety issues and have children who might bump into the more seamless frameless glass fence. On the other hand, frameless glass pool fences are equally as durable, and they are often considered aesthetically more beautiful and pleasing, due to the absence of a Aluminium frame. While Aluminium frames are not particularly flashy or annoying to the sight, frameless glass fences offer an even more subtle look, which might be perfect if you are looking to give some protection to your pool area, without compromising your original aesthetic vision for your backyard.
Are you looking for more information about toughened glass or the various types of installations you can perform for your pool fences Brisbane? Feel free to contact us, we would be happy to assist you and get back to you!​